Trinity Student Ministry is an extension of Trinity Church with various programming geared specifically towards students in 5th-12th Grade! We are a gathering of young people who strive to love God, love one another, and help others know and love God. We welcome new faces & stories weekly! There is a place for everybody, no matter what your yesterdays hold. We'd love to see you today - exactly as you are, and help you find a better tomorrow!
TSM 58
Students in grades 5th-8th belong to TSM 58. This is a ministry that happens primarily on Sunday Mornings at each location. TSM 58 is a time for students to primarily create and maintain friendships, along with discussion-based teaching. TSM 58's goal is to transition students from specialized Children's Ministry they experience in 4th grade, to attending a main Worship Service on Sunday Morning in 9th Grade!
North East Indy Location: (9709 Allisonville Road, Indianapolis) - TSM 58 meets in the Student Room at 11:00 AM every week. Our upfront team will be happy to show you where this is if you're new to Trinity!
East Fishers Location: (11721 Olio Rd, Fishers) - TSM 58 meets once a month in our upstairs Student Center. Our upfront team will show you to our Student Center, and inform you of what Sunday morning they are meeting!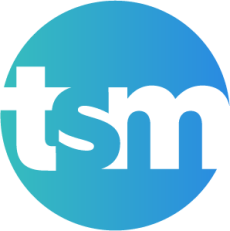 Trinity Student Ministry (TSM)
TSM has its own Student Worship Service for students in 7th–12th grade on Sunday evenings from 6:00 PM - 7:30 PM. This service has games, worship, a message, and small group discussion time for students to talk through life, and spiritual topics.
Students from all 3 Trinity locations gather together at the Student Center. This is at our East Fishers location: (11721 Olio Road, Fishers, IN 46037). Come to the entrance with the drive-thru portico, then head right up the stairs on your right!
Sync TSM calendar to your devices!
Click the link below to sync our TSM Events Calendar with all your devices. This is a convenient way to stay up to date on events and their date, time, and location.